Hotel Regent Tower

Print this page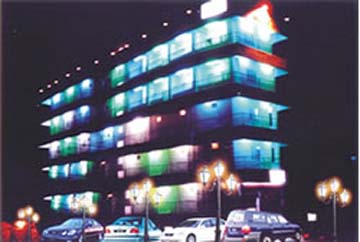 Hotel Name : Hotel Regent Tower
Rooms: 38
Hotel Class: Economical
Hotel Info: HOTEL REGENT TOWER, established above two decades, is equipped with all the modern amenities to suite all kinds of travelers. One of the best budget hotels near Periyar, Hotel Regent Tower offers an ideal accommodation in the midst of nature. The vegetarian restaurant serves some sumptuous delicacies in Indian, Continental and Chinese cuisine.

Hotels in Kerala